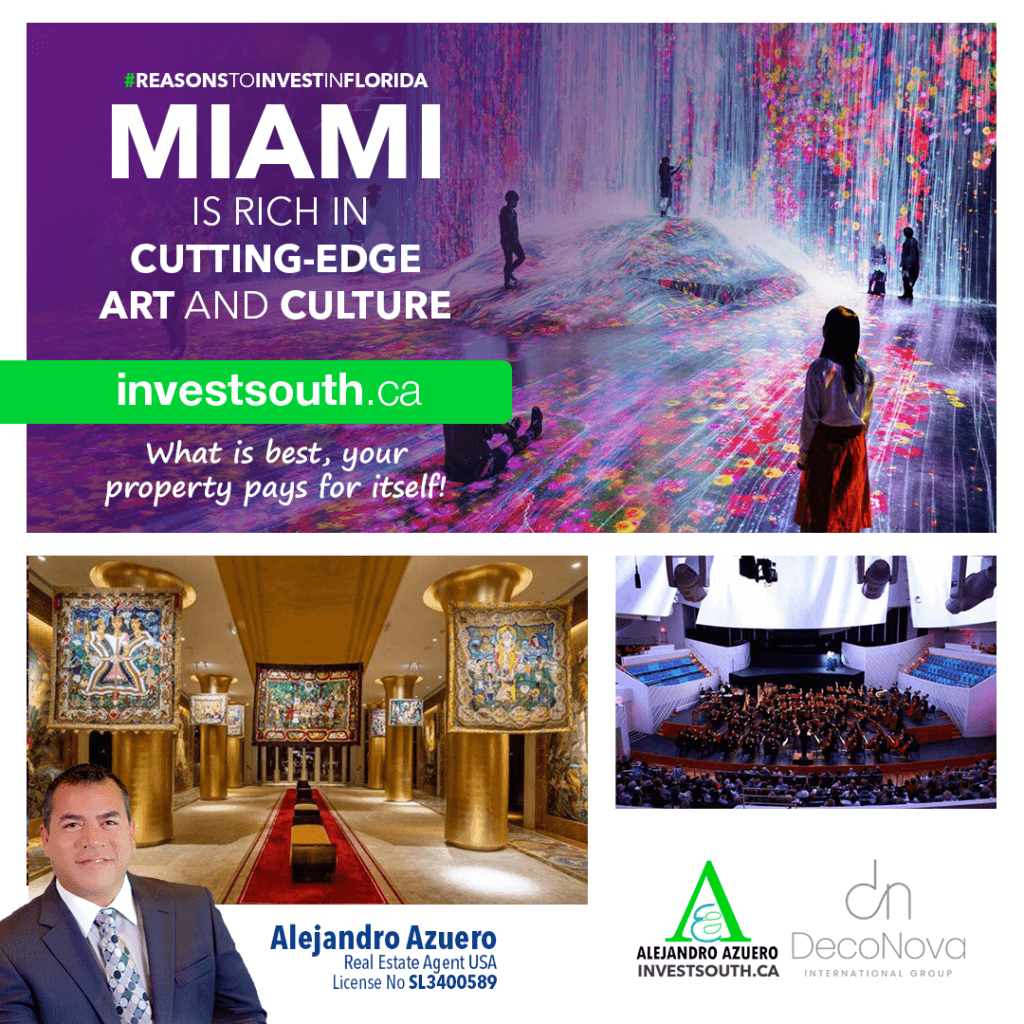 One more reason to invest in Miami, FL.
It is a city that is characterized by its vibrant energy and being a setting for culture and art. Home to the world-famous Art Basel Miami Beach and with a landscape guaranteed to inspire creativity, this iconic destination features everything from a symphony orchestra and art-inspired hotels to Art Deco landmarks, historical museums, folk art events, resident artists and more.
Miami is a city in constant evolution, it is one of the main cities in terms of economic, labor and cultural growth in the United States.
Investing in this city will give you the peace of mind that you and your family need.