We offer a complete service as a Real Estate Company known for its integrity and professionalism in the State of Florida, U.S. and other international markets.Our experience has helped many Canadian families to fulfill their dream of becoming homeowners in Florida through a profitable portfolio for our investors.
Invest South


Latin America
visit our featured projects
Orlando is the number 1
tourist destination in the world 
75 million tourists in 2023. The increase of 4.2% over the prior year once again solidifies Orlando's lead position as American's most-visited destination.
2014 – 59 million tourists
2015 – 63 million tourists
2016 – 66 million tourists
2017 – 72 million tourists
2018 – 75 million tourists
Growth and development of theme parks, malls, restaurants and attractions.
The best theme parks of the world, water parks, sport complexes, cultural centres. A variety of restaurants and big shopping centers.
50% of visitors to Kissimmee stay in non-traditional accommodations
We have Single Family Homes, Townhomes and Condominiums in Orlando, Florida; available for every need.
Growth in technology, medicine, movies, aerospace.
Large technology companies from all over the world keep coming daily.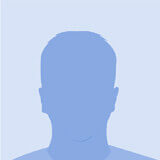 Marjorie Valencia & Jose Luis Navarro
We are very happy with our investment, spectacular and beautifully decorated Town Homes, what a great business, we found a very diligent service, we never thought it would be so easy to invest in Orlando from Canada, Alejandro's support throughout the process was excellent always available to clarify our questions.
Highly recommended.
Do you have a question, suggestion, comment or feedback?, please don't hesitate to E-mail Us.
You've come to the right place! Looking for some quick answers?
Canada: 647 402 3660
Toll Free:

1877 758 1142